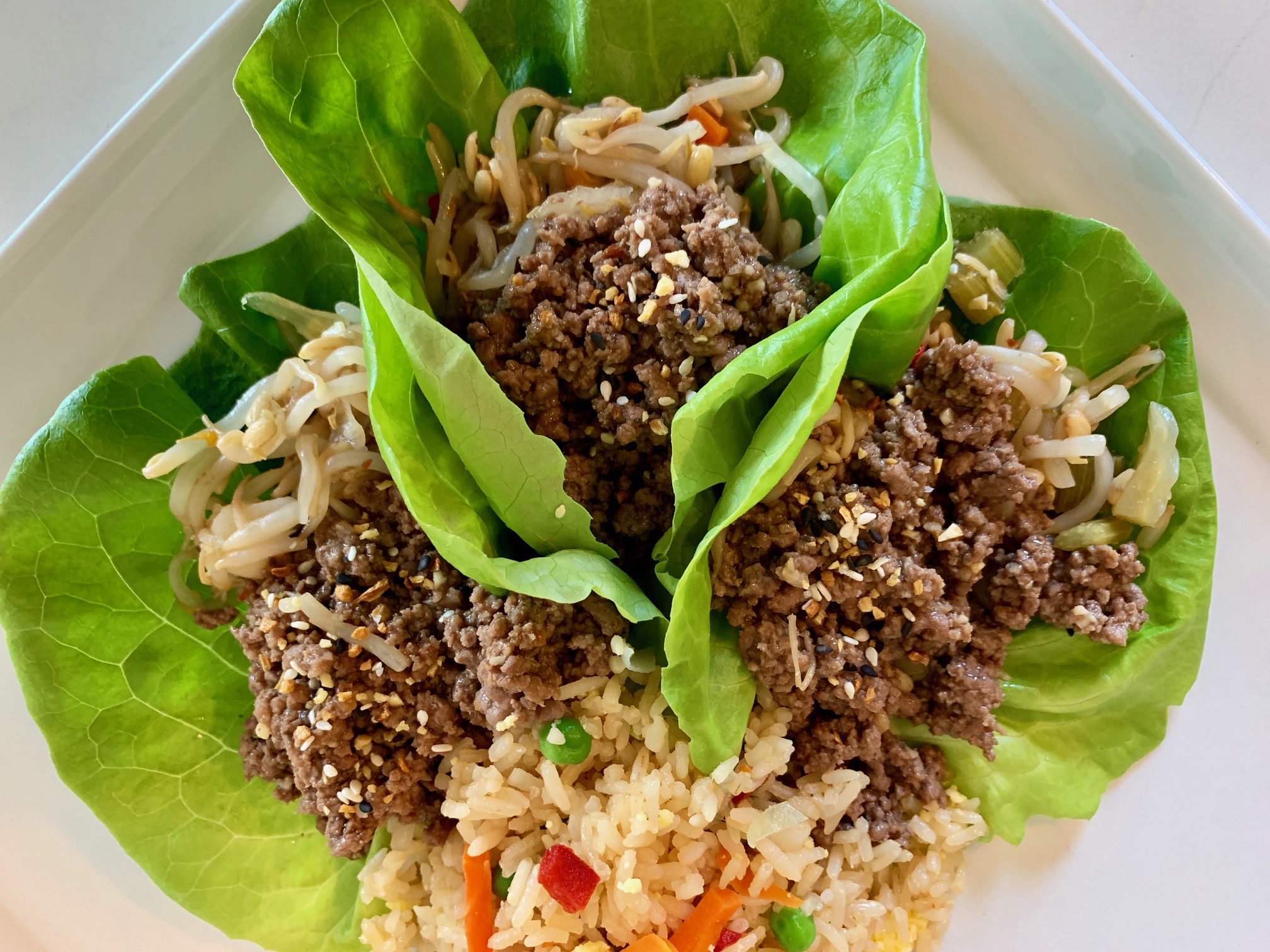 Ready in just 15 minutes! This easy, gluten-free dinner recipe has simple ingredients and is better than take-out!
Directions
Serves 4
Step 1
In bowl whisk garlic, ginger, 1 tbsp sesame oil, honey, soy sauce.
Step 2
In wok or skillet, brown the ground beef in 1 tbsp sesame oil.
Step 3
Add green onions to the beef and continue cooking until cooked through- drain.
Step 4
Pour sauce over the meat- cook 3-5 minutes longer.
Step 5
Serve beef mixture in lettuce leaves over rice.
Step 6
Garnish with sesame seeds, if desired.
Ingredients
1 lb ground MGR grass fed beef
1 head Butter lettuce, leaves
1 tsp garlic, minced
1/4 tsp ginger, ground
2 green onions, diced
2 tbsp honey
1/4 cup soy sauce or coconut aminos
1-2 cups white or brown rice
1 tsp Sesame seeds
2 tbsp Sesame oil
Black pepper