Skinless Hot Dogs
100% Grass Fed Black Angus Beef
With no added sugar, no nitrates and no hormones, Mulvey Gulch Ranch 100% Grass-Fed Skinless Beef Hot Dogs aren't just for kids. Our all-natural franks are made from premium Black Angus beef—humanely raised and sustainably ranched—so they grill up plump and burst with flavor on every bite. Just add your favorite condiment and give your holidays, weekends and backyard barbecues something your family can truly relish.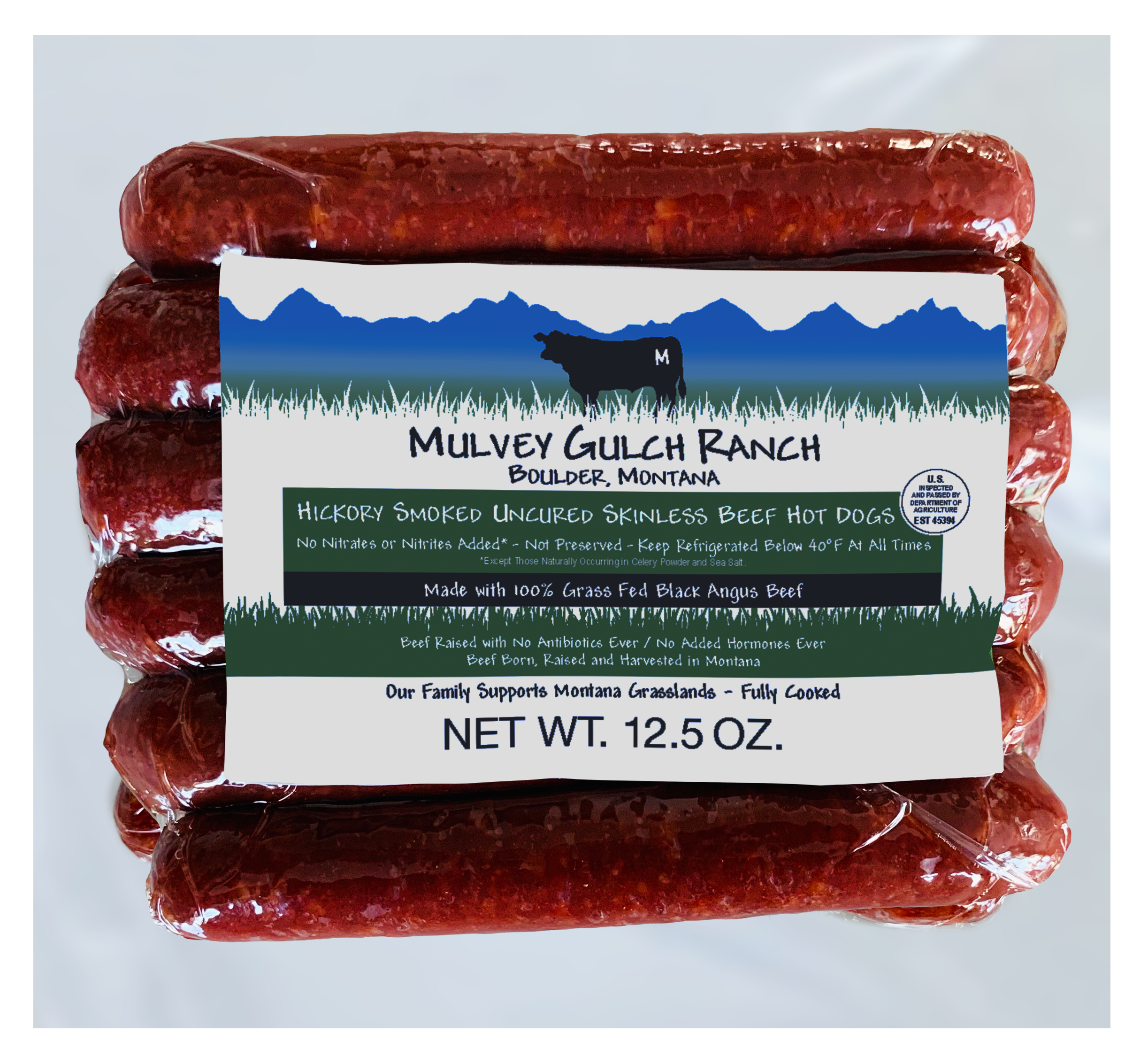 100% Grass Fed
No Antibiotics Ever
No Added Hormones
Sugar & Gluten Free
Rich in Omega-3, CLA, Vitamins A & E
Ranch Born & Humanely Raised
AGA & WSE Certified
100% Grass-Fed Beef, Water, Seasoning (Salt, Sugar, Spices, Paprika, Onion and Garlic Powder) and less than 2% of: Celery Powder, Sea Salt, Cherry Powder, Organic Cane Sugar (Evaporated Cane Juice Powder).
Nutrition Facts
Servings Size: 1 link (60g)
Servings Per Container: 4
*Percent Daily Values are based on a 2,000 calorie diet.