Beef Tenderloin
100% Grass Fed Black Angus Beef
For melt-in-your-mouth filet mignon, there's nothing better than Mulvey Gulch Ranch 100% Grass-Fed Beef Tenderloin. Most steakhouses build their menus around this beef-lovers' favorite for a reason. Best grilled and served medium-rare, it's the most tender cut of Black Angus beef available—elegant, delicious and healthy.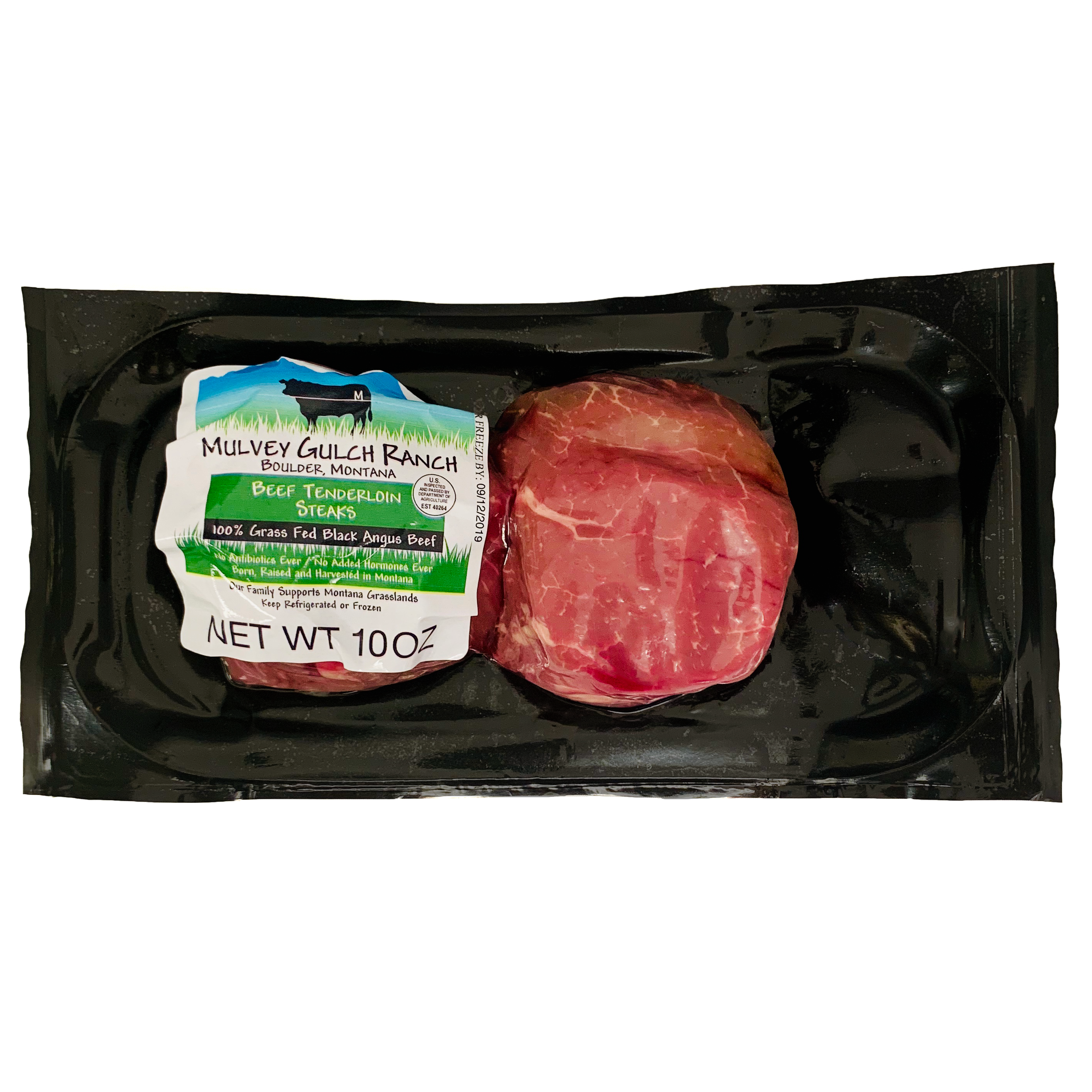 100% Grass Fed
No Antibiotics Ever
No Added Hormones
Sugar & Gluten Free
Rich in Omega-3, CLA, Vitamins A & E
Ranch Born & Humanely Raised
AGA & WSE Certified
Nutrition Facts
Servings Size: 1 steak (142g)
Servings Per Container: 2
*Percent Daily Values are based on a 2,000 calorie diet.
Prep Tips
Grass-fed beef is a healthy, delicious choice for your family—but it cooks a little differently than grain-fed meats do. Follow our handy prep tips to get the tastiest, juiciest results every time.
---