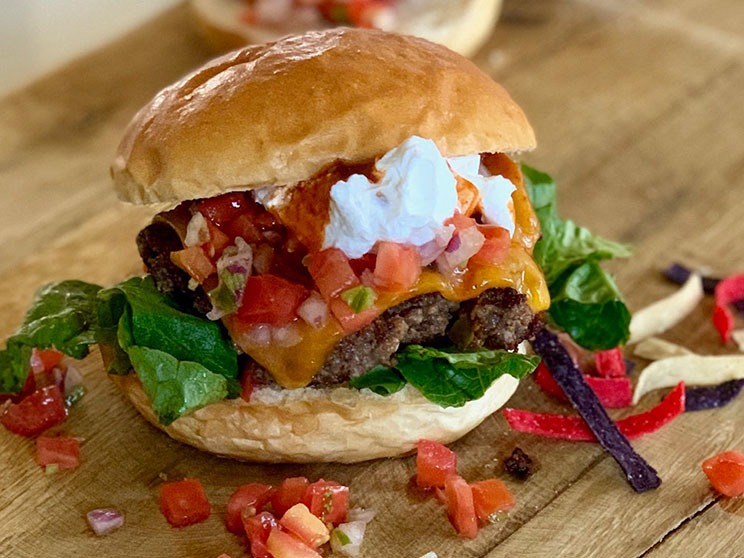 These burgers turn your grill into an instant party! It's still the freshest grass fed beef from MGR with a Mexican twist- they're sure to be a summertime crowd pleaser!
Directions
Serves 4
Step 1
Season patties with taco seasoning
Step 2
Grill until cooked through and reach desired doneness- add cheese slice to each in last minutes of cooking.
Step 3
Build burgers: bottom bun, patty, tablespoon taco sauce, tablespoon sour cream, sprinkle jalapenos, shredded lettuce, pico de gallo, chili lime tortilla strips, top bun.
Ingredients
4- 85% lean MGR grass fed beef patties
2 teaspoons taco seasoning
2 tablespoons jalapenos, diced
4 slices cheese of choice
4 tablespoons taco sauce
4 tablespoons sour cream
1 cup leaf lettuce, shredded
4 tablespoons pico de gallo
4 tablespoons chili lime tortilla strips
4 hamburger buns