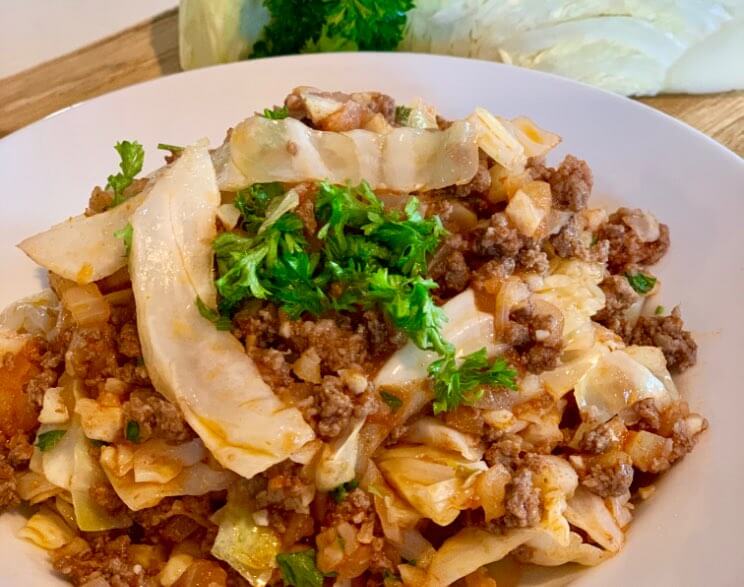 These One Pot (unstuffed) Cabbage Rolls taste just like traditional cabbage rolls- without all the work. The dish cooks up in about 30 minutes and the whole family will enjoy!
Directions
Serves 4
Step 1
In large skillet brown the ground beef on medium heat. Remove beef and set aside, reserving liquid in pan.
Step 2
In same skillet add olive oil- sauté onion and garlic for 5 minutes or until translucent.
Step 3
Add the riced cauliflower and broth, sauté for 6-9 minutes or cauliflower is softened.
Step 4
Add ground beef back in. Add tomato sauce, cabbage, parsley and salt. Stir well.
Step 5
Cover and simmer for 15 minutes.
Step 6
Remove from heat and serve warm.
Ingredients
1 lb MGR ground grass fed beef
2 tablespoons olive oil
1 medium onion, diced
2 cloves garlic, minced
1 cup cauliflower, riced
1 large green cabbage, cored and chopped
3/4 cup organic beef broth
2 cups tomato sauce
1 tsp salt
2 tsp parsley