Roasted Red Pepper and Steak Bruschetta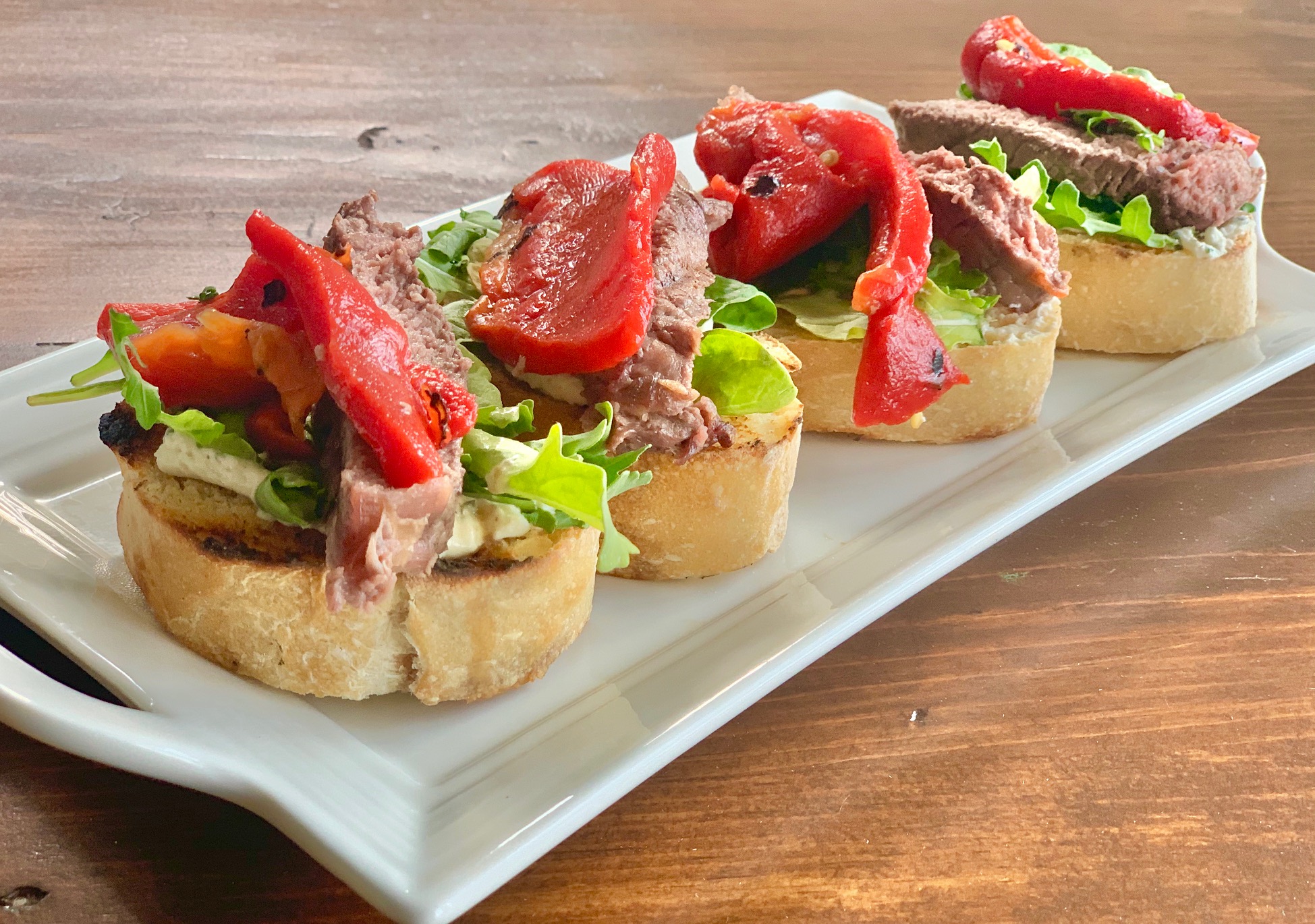 Directions
Serves 5
1. Combine marinade and steak in large resalable plastic bag for 2 (up to 24) hours.
2. Grill steak to your desired doneness. While steak cooks, complete next step.
3. Toast bread rounds in oven or grill until edges are golden brown.
4. Spread 1 tsp. cheese onto bread, top with a small pile of arugula, top with slice of bell pepper.
5. Let steak rest for 10 minutes after cooking. After, cut into slices and place on top of each bruschetta and drizzle with balsamic vinaigrette.
Ingredients
1 (16 oz) MGR grass fed rib eye steak
1 baguette, sliced in 1/2 inch rounds
6.5 oz garlic and herb spreadable cheese
2 cups fresh arugula
1 jar roasted red peppers
Balsamic Vinaigrette
for marinade:
1/2 cup olive oil
1/3 cup balsamic vinegar
2 tablespoons Worcestershire sauce
2 teaspoons minced garlic
Salt and pepper to taste