Steak Cheddar Mac and Cheese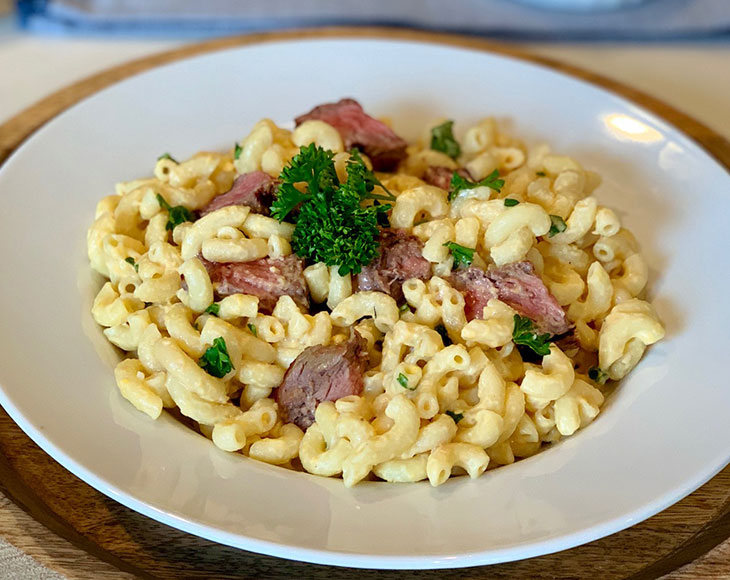 This Steak and Cheddar Mac and Cheese is the ultimate comfort food – and it's appealing to the whole family!
Directions
Serves 4
Step 1
Melt 2 tablespoons butter in skillet over medium heat. Turn the heat up to medium high and add the steak pieces. Stir occasionally to cook evenly and to desired doneness. Remove steak from pan and keep warm.
Step 2
Melt remaining butter over medium heat. Add the garlic and parsley – sauté for a minute. Add the flour and salt – sauté for another minute. Add the milk slowly, whisking together mixture. Simmer for 10-15 minutes until the sauce is bubbly and thickened. Add cheese and stir until melted.
Step 3
Combine pasta with sauce and add steak- stir to combine.
Ingredients
14 ounces elbow macaroni, cooked and set aside
6 tablespoons grass fed butter, divided
16 ounces MGR grass fed sirloin steak, cut into small pieces
3 cloves garlic, minced
2 tablespoons fresh parsley, minced
4 tablespoons flour
1 teaspoon salt
2 cups organic milk
2 cups grass fed cheddar cheese, shredded