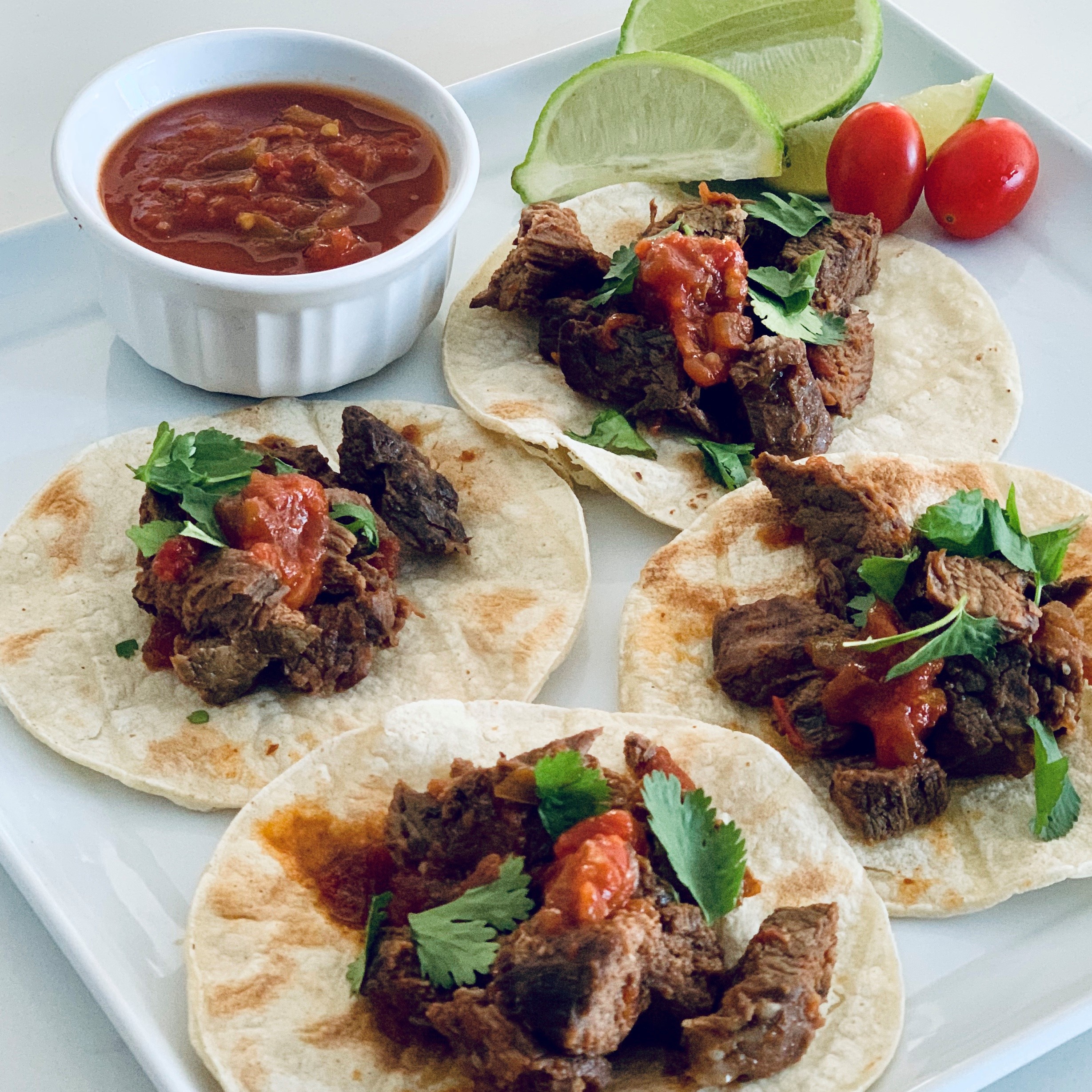 These street tacos are not only all the culinary rage, they're also ridiculously easy and extremely delicious! Once the beef is cooked, they come together in minutes!
Directions
Serves 4
Instructions:
Whisk all ingredients (except steak) together in a bowl.
Place steak in slow cooker and cover with the mixture.
Cook on low around 3-4 hours.
Remove steaks and cut into 1/2 inch cubes. Return cubes to cooker for 10 more minutes to absorb remaining juices.
Assemble tacos on flower or corn tortillas. Garnish with taco toppings of your liking. Avocado, salsa, tomato, sour cream, lime juice and cheese- just to name a few!

Ingredients
2 MGR Grass Fed Ribeye Steaks
3/4 Cup Extra Virgin Olive Oil
1/4 Cup Fresh Orange Juice
1/8 Cup Worcestershire Sauce
1/8 Cup Soy Sauce or Coconut Aminos
1/4 Cup Fresh Cilantro, Chopped
3 Cloves Garlic, minced
1 Tablespoon Honey
1 Teaspoon Chili Powder
1 Teaspoon Cumin