Grass Fed Beef - Who's The Consumer?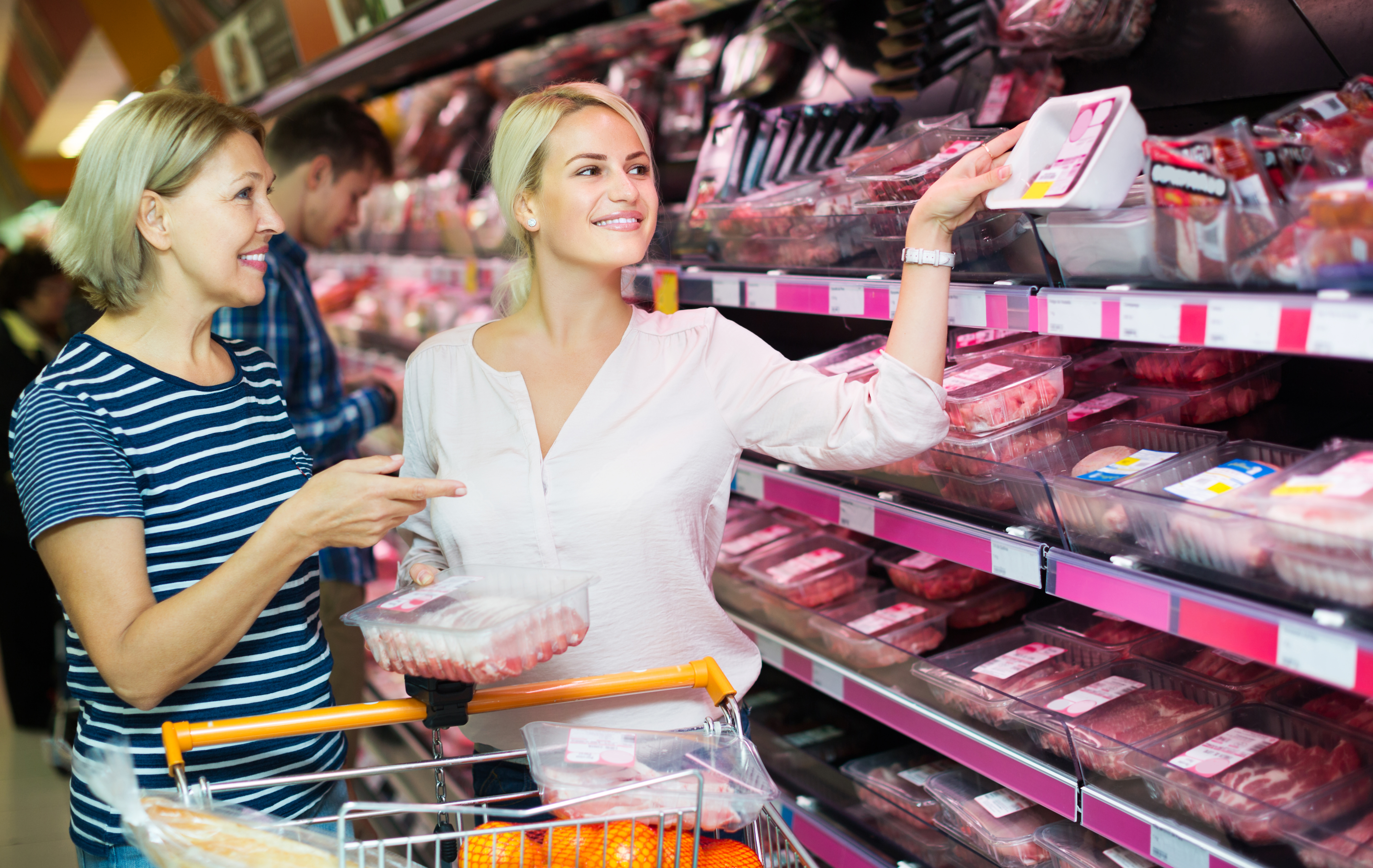 You've probably noticed the "100% grass fed beef" label at the grocery store on everything from ground beef and steaks to hot dogs and jerky. Maybe you're already a fan of grassfed beef's tasty flavor, nutritional perks, and environmental benefits. Or maybe you're wondering if grassfed beef is the right choice for you and which products you should try.
Whether you're a millennial or a senior citizen, a health-conscious parent or eco-conscious consumer, here's your guide to grassfed beef—including delicious recipes that fit your lifestyle!
If You're a Young Adult…
As a part of the next generations, you want an alternative to feedlot beef. You're more likely to prioritize animal welfare, and you try to purchase environmentally-friendly products. You'd rather spend your money on experiences (such as a meal made with high-quality ingredients) than on stuff.
As an environmentally sustainable, high-quality product that's produced to standards intended to ensure a good quality of life for cattle, grassfed beef is a perfect fit for you. Grassfed beef jerky is an easy way to get a boost of protein during the workday or on your way to the gym. If you love to entertain, summer sausage is a tasty addition to a charcuterie board. Finally, if you have a one or two person household, smaller cuts like beef tenderloin reduce food waste.
Recommended recipes
One Sheet New York Strip Steak: This dinner for two is both easy to prepare and delicious.
Perfectly Seasoned Steak and Veggies: Enjoy a restaurant-quality food at home—without complicated techniques or obscure ingredients!
If you're a health-conscious parent…
You want to prepare meals that your kids will enjoy—but you want those meals to be nutritious, too. For health-conscious parents, grassfed beef is a kid-friendly ingredient that's rich in vitamins and "good fats" like omega-3s and CLA. Even more important is what's left out: antibiotics, added hormones, and added sugar.
Start with grassfed beef versions of kid-friendly classics, such as nitrate-free, 100% beef hot dogs and pre-made beef patties. Need something healthy to send to school? Individually wrapped beef sticks are a great lunchbox addition or a convenient snack.
Recommended recipe
Fiesta Burger: This taco-inspired burger will be a hit with kids and parents alike.
If you're a senior citizen…
As a senior citizen, you may be on a fixed income, and you might also be looking for heart-healthy, high-protein nutritional choices. Grassfed beef is higher in omega-3 and CLA ("good fats") than conventionally raised feedlot beef, which can offer heart-healthy benefits. Grassfed beef is also an excellent source of protein, which is especially important if you're on a high-protein diet.
While grassfed beef may cost a bit more than feedlot beef, it can still fit into your grocery budget. Consider cuts like stew meat and chuck roast that become delectably tender when cooked in the slow cooker or oven. Use grassfed beef for a healthier take on your favorite recipes, or try something new!
Recommended recipes
Bacon Cheddar Roast and Potatoes: A new twist on a classic roast.
Steak Chili: A budget-friendly slow cooker recipe with bold flavor.
If you're a family on the go…
Between work, school, and extracurricular activities, life can get hectic—and sometimes it feels like there isn't time to get a healthy dinner on the table. Grassfed beef can be a great alternative to takeout: it's a nutritious addition to easy recipes, and the delicious flavor will be a hit with the whole family.
Stick with quick-cooking, easy-to-prepare products like top sirloin and ground beef. You can use grassfed beef in your favorite recipes for stir fries, tacos, and pasta, or check out one of these crowd-pleasing, one-dish meals.
Recommended recipes
Steak Cheddar Mac and Cheese: This hearty comfort food will refuel your family after a busy day.
One Pot Cabbage Roll: A veggie-packed and quick-to-prepare take on classic cabbage rolls.
Beef Lettuce Wraps: Dinner is served in 15 minutes with this take out-inspired recipe.
If you're environmentally conscious…
If you're concerned about the environment, you know that the choices you make at the grocery store can have an impact on the planet. Grassfed beef is a sustainable alternative to feedlot beef that can restore natural ecosystems, improve the soil, use less fossil fuel, and reduce greenhouse gases. The best part? You don't need to sacrifice flavor or give up your favorite recipes to help the environment.
Tender cuts like New York Strip and ribeye steak are the best way to showcase the rich, unique flavor of grassfed beef. These cuts can be prepared on the grill or pan-seared and are a delicious way to make an eco-friendly choice.
Recommended recipes
Tenderloin Steak in Mushroom Sauce: Treat yourself any night of the week with this gourmet recipe.
Steak Kabobs: A homemade marinade makes grassfed beef's flavor shine on the grill.